OFFICE

&

COMMERCIAL

CLEANING SERVICE

A cost effective cleaning business with you in mind
Coronavirus Decontamination
With the current COVID-19 Coronavirus outbreak now effecting the UK's businesses, schools and universities,
Angels Cleaning has taken special measures to help tackle the potential epidemic and reduce its impact on our customers working environment.
With our years of cleaning expertise and specially trained staff we are able to offer specialist cleaning and decontamination services to disinfect sites and help prevent the risk of infection.
Our highly trained teams, using specialist equipment can professionally decontaminate your offices to make it a safer working environment.
Contact us today to enquire about our cleaning & decontamination services.
"Totally Professional - Totally Brilliant"
specialists in commercial cleaning
Think we could help with your office cleaning needs?
Just fill in our brief enquiry form and we will get in touch with you very soon.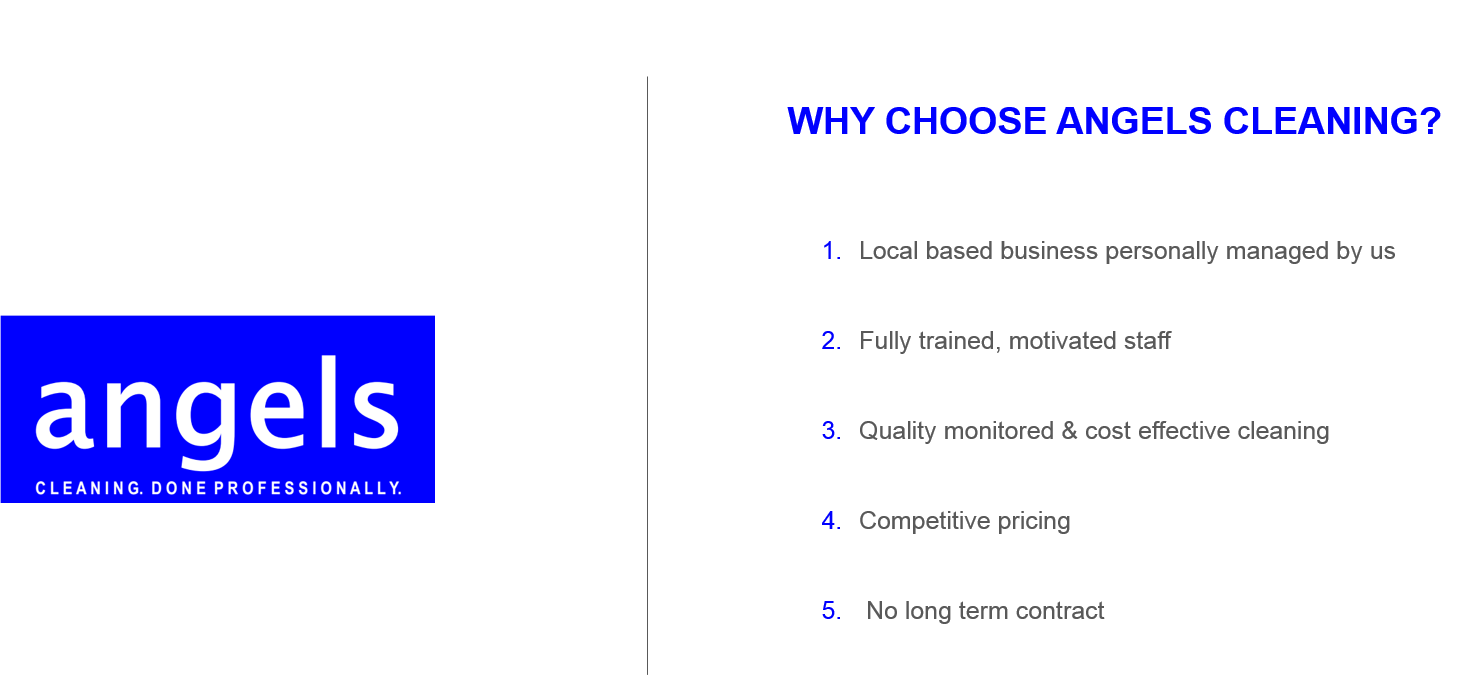 If your business is looking for a high quality, professional cleaning service provider - get in touch with Angels Cleaning co today.
Call us on 01733 617236